Call for 46,000 homes to be built in Scotland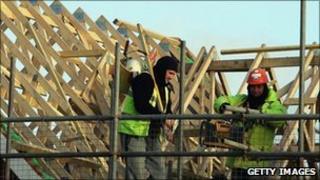 The body which represents private developers has called for a 10% rise in the number of new homes over the course of the next Scottish Parliament.
In its manifesto for the next Holyrood election, Homes for Scotland has called on political parties to commit to 46,000 new houses.
The body argued that this would create 38,000 new jobs.
It also claimed the housing ladder was broken because first time buyers could not get on it.
Chief executive of Homes for Scotland Jonathan Fair said: "People earning from £18,000 to £32,000 per year find it particularly difficult because they are low priority for publicly-funded homes and are unable to get onto the housing ladder because of the large deposits they are required to come up with."