Computer firm Iomart profits from cloud networks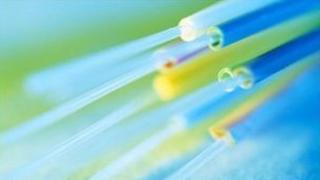 Internet web hosting firm Iomart has announced a big increase in pre-tax half year profits, to £1.16m from £517,000 last year.
Glasgow-based Iomart said it had seen a shift in its customers towards cloud computing networks.
Cloud computing uses distant servers to provide services which were traditionally done with software installed on individual computers.
Iomart said it had grown the "size and quality" of its customer base.
Earlier this year Iomart bought a rival firm Titan Internet for £4.2m, which managed more than 1,000 servers.
Iomart said the deal brought to the group "a very good customer base and an extremely competent workforce".
The firm said it had responded to the increase in demand for cloud hosting solutions.
The company's chief executive Angus McSween said: "We have won more than 200 new orders in the period, through our Iomart Hosting division, which provides complex hosting solutions to the corporate market, many of which involve the provision of virtual solutions."
The company said it was optimistic about the future.
Mr McSween added: "The fundamental shift from companies buying technology and managing it in-house to outsourcing it as a flexible service from strong, trusted suppliers is in its infancy.
"We are in a market set to grow significantly over the next few years and with a strong asset base and the expertise to deliver a complex set of cloud services, we expect to continue the growth we have enjoyed recently."