Wood Group in £560m power station deal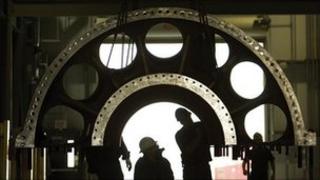 The Aberdeen oil and gas services firm Wood Group has been awarded a £560m contract to build a new power station in Israel.
The contract from Dorad Energy is to construct a 800-megawatt gas-fired power station.
The plant is expected to take about three years to build and will provide 8% of the country's generation capacity.
Wood Group said the contract, which is one of its biggest, was a "landmark".
Mark Papworth, chief executive of the group's gas turbine division, said: "The Dorad power plant will be one of the first major operational independent power producers following Israel's deregulation of electricity markets."
He added: "As the global economy recovers and an increase in power generation is required, we expect a robust market opportunity for additional gas-fired power generation capacity."