Scots economy needs 'innovation' to grow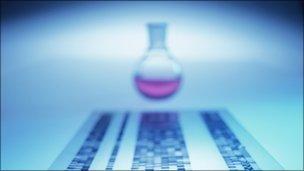 Boosting Scotland's growth rate will require innovation across the economy, with new ideas backed by government choices on spending.
That is according to a report by the academic think tank, the Royal Society of Edinburgh (RSE).
The expert panel said it was wrong to depend only on new, hi-tech companies when innovation was also needed across Scotland's larger firms.
It said firms needed an international outlook if they were to grow.
The report warned that the lack of large companies with resources for research - particularly those with annual turnover of more than £100m - was one of the factors holding Scotland back.
These are seen as crucial because they build up supply chains, which themselves become more innovative through new products and ideas.
Research from the north west of England suggested it was larger companies that do most to invest and improve productivity within the economy, and the RSE report has argued there was no reason to think Scotland would be different.
It argued the NHS could do more to support new ideas from Scottish life science companies, to help them build scale.
And it suggested government could also help create markets for new products in the construction industry through stricter building and heating regulations.
The RSE group was led by John McLelland, the businessman who chairs the Scottish Funding Council for higher and further education.
Membership also included entrepreneur Sir Tom Farmer, Professor Donald MacRae of Lloyds Banking Group, Chris Masters, former chairman of Aggreko, Colin Hood, chief operating officer of Scottish and Southern Energy, David Milne, founder of Wolfson Microelectronics, and technology investor Ian Ritchie.
Their report, published at a seminar on Thursday, said there was no single answer to the challenge of getting more innovation into the Scottish private sector.
But it said government should be bolder in focussing support on initiatives that have the greatest impact.
It is suggested that longer-term funding models are needed to give start-up companies the time they need to find markets and further investment to grow, rather than being taken over by larger companies.
The RSE panel argued that, at present, there was 'angel' funding for start-up companies, but the subsequent Venture Capital investment typically wanted to exit within five-to-seven years, which was too soon for expanding companies.
The panel has suggested that new ideas developed within Scotland's universities could be exploited by companies, royalty free, if universities failed to commercialise them within two years.
Related Internet Links
The BBC is not responsible for the content of external sites.