New Scottish company start-ups hold steady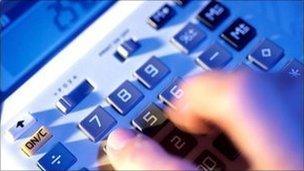 The number of business start-ups in Scotland has remained steady over the past quarter, but still lags behind the levels seen before the recession.
Between July and September, there were 4,038 new companies opening accounts with Scotland's main banks.
In the previous quarter, there were 4,029, while the latest figures show a 4.6% increase on the Q3 of 2009.
However, the figures are significantly behind those in the autumn of 2007, before the recession began.
Between July and September in that year 5,180 new companies opened bank accounts in Scotland.
Over 2007, there were more than 25,000 such start-ups, while the whole of last year saw just over 15,700.
While most regions have seen a steady number of start-ups, the south of Scotland has seen a rise and consistently better performance this year, up on the third quarter of 2009 from 155 to 194, while the Highlands and Islands has seen an increase from 337 to 414.
The breakdown by parliamentary constituencies shows wide variations.
In the third quarter of this year, there were more than 100 company start-ups in Glasgow Kelvin, Edinburgh Central and Edinburgh North, Inverness East, Nairn and Lochaber - in line with previous quarters.
Apart from the island council areas, those with fewer than 30 start-ups, according to the bank figures, were Glasgow Springburn, Glasgow Baillieston and Clydebank and Milngavie.
The level of start-up activity is measured by the four main high street lenders - Bank of Scotland, Royal Bank of Scotland, Clydesdale Bank and Lloyds TSB Scotland - through the Committee of Scottish Clearing Bankers.
Related Internet Links
The BBC is not responsible for the content of external sites.