Easydate forced to change name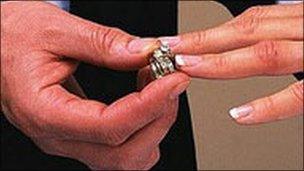 Online dating company Easydate has bowed to pressure from easyGroup to change its name.
The Edinburgh dating company had been holding legal talks with the global group which trades under names such as easyJet and easyCar.
The Easydate group operates a dozen different online sites and has 13 million customer profiles registered with it throughout the world.
It said it was proposing to change its name to Cupid plc from next year.
Easydate employs about 15 people in Edinburgh at its head office - it also has 200 workers based in the Ukraine.
The company said the Easydate name was used for corporate purposes only and had never been used by its customers who instead accessed the company's services, from sites such as flirt.com and datetheuk.com.
However the easyGroup founder Sir Stelios Haji-Ioannou was unhappy with the name of the dating group and lawyers for the two sides have been in talks.
Now Easydate said it planned to trade under the name of Cupid plc. The change is expected to be approved by shareholders early next year.
Bill Dobbie, Easydate's chief executive, said: "Cupid is a name with worldwide appeal and positive connotations that we believe describes the company perfectly and will provide a solid brand for us as we continue our rapid growth and geographical expansion."
Related Internet Links
The BBC is not responsible for the content of external sites.