Tennents brewery gives firms time to pay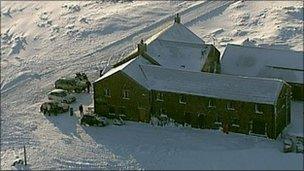 The brewer, Tennents, has said it will give its customers more time to pay their bills because of the bad weather.
The Glasgow lager maker is offering independent traders up to a month's extension of credit.
It said it had been a difficult December for some of its customers.
Mike Lees the managing director of Tennents said the snow had put people off going out to the pub and some Christmas functions had been cancelled.
He said: "Our customers are our life blood so it is really important that they survive."
The move has been welcomed by the Scottish Licensed Trade Association.