Drill boost for Cairn Energy in Arctic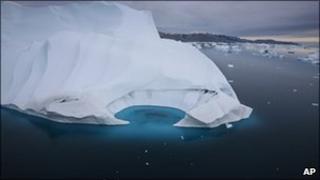 The oil exploration firm, Cairn Energy, has secured two rigs for its Greenland drilling campaign.
Edinburgh-based Cairn said it was optimistic it would find substantial oil reserves in largely unexplored Greenland.
Subject to approval, the company has hired the two rigs to drill up to four wells in the Arctic region in 2011.
Cairn has also arranged a $900m (£579m) credit line which it said would be used for "general corporate purposes".
The oil explorer said it would give more detail of its plans at a later date.
Cairn chief executive, Sir Bill Gammell said: "By contracting two vessels for the Greenland exploration programme Cairn has increased operational capability and flexibility and continues to demonstrate its focus on safety.
"We look forward to drilling up to four exploration wells offshore Greenland during 2011."