Scottish insolvencies soar by 25%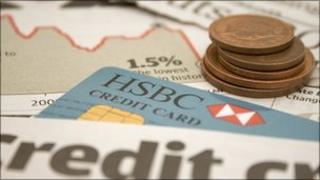 The number of Scottish business failures in 2010 was up by a quarter, according to the accountants KPMG.
The firm said there were 1,109 corporate insolvency appointments in 2010, compared to 883 in 2009.
However KPMG said there were signs the market was starting to level out with a fall in the number of appointments between October and December.
At the end of 2010, appointments were down 10% compared with the previous three months.
The figure was 3% lower than the same period in 2009.
Blair Nimmo, head of restructuring for KPMG in Scotland, said: "These figures must be put in context.
"During the last three troubled years, insolvency levels have never hit the levels anticipated due to a number of factors including a keen focus on cost and cost control by many management teams, and I suspect this will continue for the foreseeable future."
He added: "Whilst there are some positive indicators, we continue to live in uncertain times where we have not yet seen the full impact of tax increases and spending cuts, and in Scotland we have the added uncertainty of an election in May."