Drug firm ProStrakan sold to Japanese group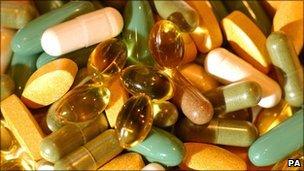 Galashiels-based pharmaceutical company ProStrakan is to be taken over by a Japanese group.
Kyowa Hakko Kirin (KHK) will pay £292m for the Borders drug company which at 130p-per-share is 41% above what the stock was valued at in November.
KHK is expected to use the Scottish firm as a springboard to get into the European and American markets.
ProStrakan said the offer was in the "best interests" of its shareholders, staff and partners.
Peter Allen, chairman and acting chief executive of ProStrakan, added: "The fit between ProStrakan and KHK is unmistakeable in terms of products, geography and infrastructure and we believe that the price being offered by KHK fully values ProStrakan's ongoing growth prospects."
He added: "We are enthused by KHK's plans for the business and, in particular, with its intentions regarding ProStrakan's infrastructure in Europe and the US."
ProStrakan was founded 15 years ago and employs 300 people, about 80 of those at its headquarters in Galashiels.
It has been described as one of the country's most promising pharmaceutical companies.
It developed the Sancusa patch which stops nausea in patients being treated with chemotherapy and Abstral, a pain relief drug.
ProStrakan is one-eighth owned by a Dutch company, Norgine, which mounted a full takeover bid in November.
The Galashiels firm said the bid was too low and after a number of approaches has decided to recommend the offer from the Japanese company.
Shareholders will vote on the acquisition in April and it is expected to become effective by July.
Related Internet Links
The BBC is not responsible for the content of external sites.