Medical IT firm Craneware unveils healthy profits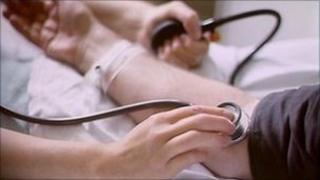 Profits at Edinburgh-based healthcare IT company Craneware have jumped by nearly a third and sales are up by a quarter.
In the second half of last year the group made more than £2.6m, an increase of 31% on the same period in 2009.
Craneware specialises in billing and auditing software for the US healthcare industry and employs 200 people, many in Edinburgh and in West Lothian.
The company said it was optimistic about 2011.
Chief executive Keith Neilson said: "Debate continues regarding the shape of healthcare reform in the US, but we believe that no matter what the final form, the drivers for Craneware's products will be strong.
"The US has an ever-growing hospital population looking for greater levels of healthcare at a time when overall healthcare costs need to be managed."
He added: "This will continue to drive hospitals to seek greater efficiencies and endeavour to recover all the revenue to which they are entitled."
Craneware recently bought its rival - Nashville-based, ClaimTrust - for more than £9m.