Cashmere firm Dawson International squeezed by costs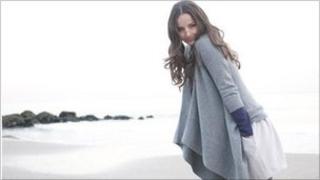 The rising cost of raw materials has hit margins at Kinross-based textile firm Dawson International.
However, the company described its profits for 2010 as "creditable".
Revenues at Dawson's continuing operations rose by £1m however profits after tax and before one-off costs fell by more than £1m to £800,000.
Dawson said that in the UK sales of its knitwear to couture customers during the year fell but sales of its more exclusive jerseys rose in the US.
But the company's chairman David Bolton warned of continuing rising costs.
He said: "The rapid escalation in both cashmere and cotton prices during 2010 will undoubtedly impact both sales and margins in the coming year, particularly in our US knitwear business.
"While we look for stability in the raw material markets the trend remains upwards and it is therefore important to ensure that selling prices recognise the increase in costs in a timely manner.
"We are also seeking to offer our customers alternative products where our current ranges have moved above their price points."
Pension liabilities
Dawson said it was important that it attracted investment but claimed "the pension liabilities and their associated costs are a major disincentive to such investment".
It said rules governing how its pension liabilities were calculated meant they could "fluctuate significantly year on year, and have ranged from £4.7m to £29.7m in the past six years".
The group said it was in negotiations with the trustees of the pension scheme to find a solution but so far the talks had been inconclusive.