Water firm Business Stream wins public contract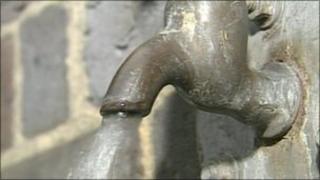 A three-year £220m contract to supply water services to all of Scotland's public sector bodies has been won by water company Business Stream.
The firm said it would work with 220 organisations in 17,000 locations to deliver savings which could be about £20m over the life of the contract.
The market for non-domestic water services was opened up to competition in 2008.
Business Stream is an arms-length company of Scottish Water.
It supplies water and waste management services as well as advising on efficiency and handling connections for the likes of new housing developments.
The contract to supply water services to all of Scotland's public sector was put out to competitive tender by the Scottish government.
The process was handled by the body Procurement Scotland who awarded the deal to Business Stream.
Mark Powles, chief executive of Business Stream, said: "This is an important win for us and we're delighted to have been appointed by Procurement Scotland following a competitive tender."
He added: "The public sector has challenging efficiency targets and we're pleased to be helping them achieve this goal."
Transport and infrastructure minister Keith Brown said: "The national tendering exercise has encouraged competition to clinch the best possible deal for taxpayers.
"This is a significant contract and it highlights the vital role for the water industry in providing high quality and efficient water services."