Subsidiary of Wood Group oil firm secures Saudi deal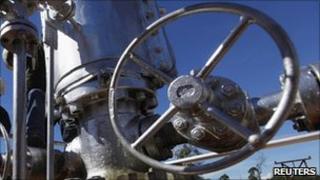 A consortium led by a subsidiary of Aberdeen-based Wood Group has won an engineering services contract from Saudi Arabia's state-owned oil company Saudi Aramco.
The deal, involving subsidiary Mustang Al-Hejailan, is thought to be worth hundreds of millions of pounds.
The five-year contract is for supplying management services to onshore and offshore oil and gas projects.
Mustang is one of only two foreign firms working with Saudi Aramco.
The other members of the bidding group are Saudi-owned engineering houses Dar E&C and PI-Consult. The three companies intend to combine their resources to form a leading engineering and services provider in Saudi Arabia.
Mustang Al-Hejailan currently employs 120 people in Saudi Arabia but intends to expand its workforce to 700 by the end of the year.
Last month, the Aberdeen oil services company said it intended to mount a push into new markets.
It plans to broaden its international presence with new locations including Angola, Brazil, Canada, Malaysia and Saudi Arabia.
The company made £156m in pre-tax profits in 2010 - a fall of 4% compared with the previous year.