Chevron issues oil tax warning after Budget move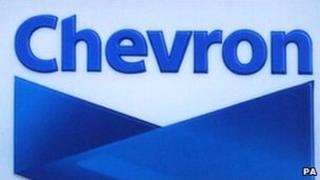 Oil company Chevron has warned of possible "unintended consequences" from the Budget decision to raise North Sea taxes.
Chairman John Watson told the Financial Times the move, in order to fund a cut in fuel duty, was disappointing.
He said Chevron produced oil and gas in 26 different countries and had to choose the right locations.
The government raised the supplementary tax on North Sea oil production to 32% from 20% in the Budget last month.
A number of firms have already said they are reviewing their North Sea investments.
Mr Watson said: "When you increase taxes every few years, particularly without consulting with industry, there will be unintended consequences of that in terms of where we choose to invest."
He said he would meet government representatives to air concerns over the impact on its North Sea projects.
Chevron last year received government consent to drill an exploration well to evaluate a major prospect off Shetland.
The deep-water Lagavulin prospect is 160 miles north of the islands.