Accountants 'can help economic recovery'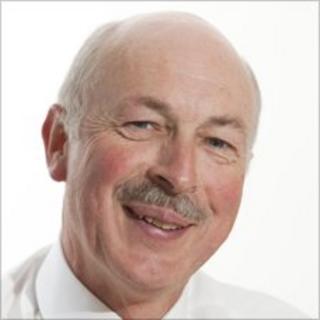 Scotland's top accountant has called on his profession to stand up and be counted.
Iain McLaren, the new president of the Institute of Chartered Accountants of Scotland (Icas), argued it was time for the profession to demonstrate what it could contribute to society.
Mr McLaren said that could be achieved, in part, by providing more useful financial reporting.
He also said accountants had a key role to play in aiding economic recovery.
Mr McLaren, a former senior partner of KPMG in Scotland, said: "It is an important time for the accountancy profession to demonstrate what it can contribute to society.
"There are a number of ways in which this can be achieved, most obviously through the provision of more useful financial reporting.
"The profession is in the midst of a no-holds-barred debate, focused on the role of audit and corporate reporting."
He added: "Icas believes this public dialogue is healthy and that it should result in more of the detailed work of the auditor being reported to shareholders, demonstrating the full value of the audit process and correcting some of the misconceptions of the auditor's role."
Talented youngsters
Mr McLaren said Icas was also adapting to meet the demands of a changing society through pioneering education initiatives, which were opening up access to careers in chartered accountancy for talented youngsters who may previously have been denied the opportunity.
He added: "As business leaders and advisers, accountants have a key role to play in aiding the economic recovery, both here in the UK and globally.
"Investors, shareholders and the wider public expect a visible contribution from accountants and as a professional body we are capable of rising to meet these demands."
Mr McLaren, who is chairman of Investors Capital Trust, has taken over the role of Icas president from Alan Thomson, chairman of several firms including Hays, Bodycote and Polypipe.