Scots manufacturing shows revival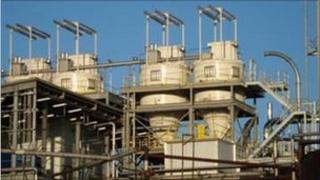 Manufacturing firms in Scotland have reported their strongest performance for five years, according to a survey for the CBI.
The study of 40 companies showed that domestic orders outpaced exports for the first time in 12 months.
CBI Scotland director Iain McMillan said the results suggested that the revival in Scottish manufacturing was "becoming more entrenched".
He said this was despite the rise in "input costs", such as oil prices.
"This will be crucial if Scotland is to strike a more sustainable economic model, becoming less reliant on public spending and with a far greater emphasis on private sector growth," Mr McMillan added.
"That is why we want the next Scottish government to put economic growth at the top of its agenda and ensure all of its policies encourage greater levels of business investment, trade, and commercial innovation."