New Royal wedding deals for telecoms firm Pinnacle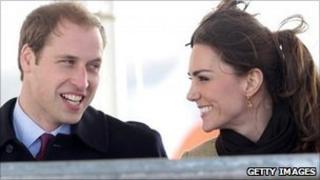 A Scottish firm is to supply several major international broadcasters with telecom services for the Royal wedding.
Paisley-based Pinnacle has won deals to provide voice and data networks for CNN (USA), Seven Network (Australia) and Global Television Network (Canada).
The networks will operate at Buckingham Palace, the Mall and Horse Guards Road, along Whitehall and Downing Street, and opposite Westminster Abbey.
Prince William and Kate Middleton will marry at the abbey on Friday.
In February, Pinnacle announced it would provide telecom services at various locations in London for the BBC's broadcast of the Royal wedding.
Commenting on the new contracts, Pinnacle chief executive Alan Bonner said the Royal wedding was likely to be Pinnacle's highest-profile event of the year.
He added: "CNN is available to 100 million US households and 212 countries around the world. Seven Network is the highest rating television network in Australia and Global Television Network is currently Canada's number-two broadcast television network.
"The addition of these international broadcasters as clients clearly reflects the position that Pinnacle is building as a trusted supplier to the broadcast industry."
Pinnacle, which offers cloud technology-based telecom solutions, saw turnover in 2010 rise to £6.6m but reported pre-tax losses of £268,000.