STV ends legal stand-off with ITV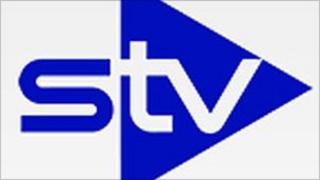 A long-running legal dispute between the broadcasters STV and ITV has been settled amicably after the Scottish company agreed to pay ITV £18m.
The two companies had been engaged in a complex dispute after STV started to drop high profile programmes such as Marple and Midsomer Murders.
The case had been due to go to court within the next few weeks.
STV said it believed it was in their shareholders' best interests to end a long period of uncertainty.
Both companies have welcomed the agreement but it seems unlikely that the settlement will mean that STV will stop opting out of some high profile network programmes, such as the acclaimed costume drama Downton Abbey.
The complex dispute started in 2009 when STV started to regularly drop high profile network programmes, including many dramas, but the case touched on many other issues.
The changes to the schedule came as part of a move by STV to take more control of its output and increase the number of programmes made by the company.
However ITVplc - which owns the ITV1 stations in England, Wales and the former Border TV region - believed STV was still contractually bound to pay its share of the network programme budget and owed it money.
Counter claims
In return, STV launched a series of legal claims against ITVplc. Areas of contention included what STV argued was the exploitation by ITVplc of the online rights to programmes which STV had helped to finance.
It was also concerned that some network programmes including The X Factor and I'm A Celebrity Get Me Out of Here included plugs to encourage viewers to switch to ITVplc's digital channels such as ITV2.
In a statement to the Stock Exchange, ITV plc said that STV had agreed a wide ranging settlement with ITV and ITV Network over the various legal actions.
The statement added that all current and proposed legal actions have ceased with immediate effect and the terms of the settlement included an £18m payment by STV to ITV to settle the court claims.
ITV chief executive Adam Crozier said: "We are very pleased that this long running legal dispute with STV has been settled by way of an £18m payment to ITV. We look forward to working closely with STV in the future."
Doubt
Although the relationship between STV and ITV is now warming again, the Scottish company looks set to continue dropping some network programmes.
While decisions to drop dramas and the FA Cup were sometimes controversial, STV believes the moves were successful editorially and in the company's interests commercially.
For instance, last autumn it replaced the critically acclaimed costume drama Downton Abbey with a new series of Taggart. While some viewers were disappointed, Taggart's ratings in the STV region were in line with Downton Abbey's across the UK.
The company has still not said whether it intends to broadcast the second series of Downton Abbey when it is shown on the network this autumn.
STV said it believed it was in its shareholders' best interests to end a long period of uncertainty over the relationship with ITV and ITV Network, to cease all ongoing and proposed litigation and to focus on the company's core growth strategy.
It said it wanted to continue to build on its position as Scotland's leading commercial digital media company.
STV chief executive Rob Woodward said "I am pleased that we have reached a wide ranging settlement with ITV and that our two organisations can work collaboratively in future for the benefit of the Channel 3 Network.
"STV is committed to the Channel 3 Network and we will also continue to pursue our strategy of building on our leading position as Scotland's digital media company."
Although STV is expecting an exceptional charge of £9m against its profits in the first half of this year because of the settlement of the dispute, it looks more likely that the company will be able to start paying a dividend again in the future.
By 1000 BST on Wednesday, STV's share price was up 12.5p to £1.49.