Edinburgh's Saltire Hospitality wins Hearts contract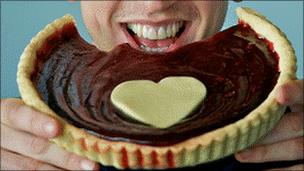 Edinburgh-based Saltire Hospitality has said it is to expand after winning a contract with Heart of Midlothian football club.
The seven-figure deal is to provide all the hospitality and catering for the Tynecastle club from 1 June.
It means the company will have to take on more staff.
Saltire's managing director, David Peters, described the contract as a "significant opportunity to develop and expand our services".
He added: "Heart of Midlothian Football Club is a very prestigious win.
"I know it's an honour for my employees to be working alongside the club as many are season ticket holders and I'm also delighted that we've now got the perfect arena to showcase our own pies and jam tarts."
Saltire Hospitality was set up in 2000 and also handles catering for a number of organisations, including the University of Glasgow and The Royal College of Physicians.
Heart of Midlothian FC director, Vitalijus Vasiliauskas, said: "We are delighted to welcome such a prestigious business partner such as Saltire to Tynecastle.
"It is one of the leading lights in its field and we are confident this partnership is a recipe for success."
Related Internet Links
The BBC is not responsible for the content of external sites.