Weir Group welcomes conviction of valve counterfeiter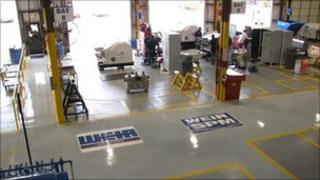 Glasgow engineering firm Weir Group has welcomed a decision by a Chinese court to fine and jail those responsible for counterfeiting its valves.
It comes after cases were taken against two companies and responsible individuals.
They had made and sold counterfeit branded valves which generated £1m in sales since 2006.
The valves failed in service at Chinese power stations, causing serious injuries and damage.
One company was fined £666,000 and its manager jailed for 16 years.
The second company was fined £48,000 - its manager was also jailed for 16 years.
Both managers have been ordered to pay sums in the region of £125,000.
Weir Group director Alan Mitchelson said: "It has taken us more than a year of perseverance, but the outcome of this case is reassurance to our employees, customers and shareholders that the unauthorised use of our trademarks will not be tolerated."
Cyril Leung, managing director of Weir China, said: "Time and time again substandard counterfeit products have caused industrial down time and risk to human life.
"This case again highlights the importance to be placed on quality and safety."