Scottish exports to Latin America soar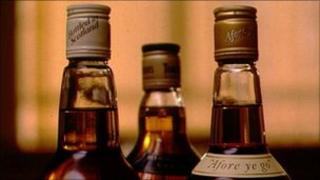 Scottish exports to Latin America and the Caribbean have more than doubled over the past year, according to official figures.
Trade figures released by HM Revenue and Customs showed that Scottish sales to the two regions totalled £324m in the first three months of this year.
Overall, the value of Scottish exports from April 2010 to April 2011 rose by 4.8% to £15.5bn.
Machinery and transport recorded the strongest export figures.
In the drink sector, overseas sales came to £898m in the first quarter of this year. That was a slight fall on the previous three months, but a big increase compared with the same period in 2010.
The European Union remained Scotland's biggest overseas market, followed by North America.
The HM Revenue and Customs figures showed the total value of UK exports over the past year rose by 17.6% to £273bn.