Banks report sharp rise in company start-ups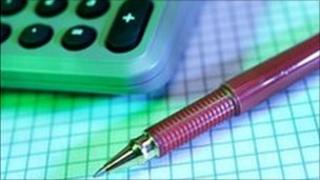 The number of business start-ups in Scotland rose by a third in the last quarter, according to Scottish clearing banks.
A total of 4,012 new companies opened accounts with the four main high street lenders, up from just over 3,000 in the previous quarter.
However, the figures were nearly 8% down on the same quarter last year.
The east and north east of Scotland saw the biggest quarter rises amid signs of rising confidence in the market.
The East of Scotland enterprise region saw the number of new businesses rise from 898 in the last quarter of 2010 to 1,220, while the Aberdeen City and Shire region jumped from 336 to 487.
Most sectors recorded increases, with construction, manufacturing, agriculture, hunting and forestry, and real estate-related businesses showing particularly strongly.
Edinburgh Chamber of Commerce spokesman Graham Bell said a number of factors had led to the substantial quarter increase, including the severe weather in the run-up to Christmas which had delayed some economic activity.
He continued: "Another reason is that jobs have been lost in the past few years in the financial services and other industries, and we have been seeing capable people coming forward who understand about business and who have had the confidence to go out there and do something about it."
The level of start-up activity was measured by the four main high street lenders - Bank of Scotland, Royal Bank of Scotland, Clydesdale Bank and Lloyds TSB Scotland - through the Committee of Scottish Clearing Bankers.