Firms welcome new guidance on Bribery Act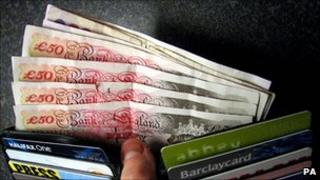 Business leaders have welcomed an initiative by the Lord Advocate to encourage firms operating in Scotland to "self-report" bribery offences.
Frank Mulholland QC issued new guidance after the Bribery Act came into force on 1 July.
The move offers the hope of leniency to Scottish companies who come forward when an incident that may amount to bribery under the Act is discovered.
It is seen as bringing Scotland into line with procedures across the UK.
However, unlike in England and Wales, Scottish firms will still not be able to agree a penalty with the authorities if bribery is established to have taken place.
South of the border, the Serious Fraud Office has encouraged businesses to self-report bribery uncovered within their organisations in return for leniency, but the process has no jurisdiction in Scotland.
In announcing the new Scottish guidance, the Crown Office and Procurator Fiscal Service said it would "give consideration to refraining from prosecuting" a business which self-reports bribery and instead refer the case to the Civil Recovery Unit (CRU) for civil settlement.
Mr Mulholland said he hoped the initiative would encourage businesses to proactively report wrongdoing.
He continued: "We will consider what action requires to be taken in the public interest based on the individual facts of each case referred.
"In reporting to us businesses will require to demonstrate that they are taking action to remedy serious misconduct in their organisation. This will protect their reputation."
Mr Mulholland said the initiative was "not a soft option".
He commented: "Importantly where it is in the public interest there will be criminal proceedings and in other cases the business will face the sanction of civil recovery of assets.
"Where criminal proceedings are required the business will be entitled to advise the court that they have come forward and have taken steps to deal with the issues.
"In other cases where criminal proceedings are not required in the circumstances the matter can be dealt with through the civil recovery of assets."
Barbara Bolton, from law firm Tods Murray, commented: "Up until now there has been complete silence from the Scottish authorities in terms of whether or not there would be any equivalent in Scotland to the English system of leniency in return for self-reporting.
"However, the Scottish authorities have now confirmed that in order to encourage openness, the Crown will accept reports from businesses of conduct they have uncovered in their organisation that may amount to bribery under the Act."
The Scottish Chambers of Commerce welcomed the Lord Advocate's guidance.
Policy officer Garry Clark said it was a "step in the right direction", adding: "All we are looking for from the authorities is a common sense approach to this issue."
The initiative in Scotland will apply initially for 12 months.
Businesses wishing to use the scheme must make a report through a solicitor to the Serious and Organised Crime Division of the Crown Office before 30 June 2012.