Brazilian liaison for Edinburgh dating firm Cupid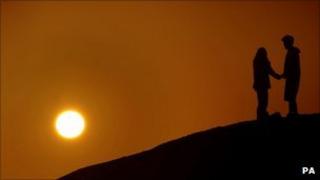 Edinburgh online dating firm, Cupid, has bought up a number of Brazilian internet sites for £0.5m.
They include AondeNamoro.com, a traditional online dating site, and SolteirosComFilhos.com, which targets single parents.
Together both sites have almost 1.5 million members.
Bill Dobbie, chief executive of Cupid plc, said: "This acquisition provides a great opportunity for us to gain a foothold into Brazil."
He added: "This is a market that we see as having strong medium to long term potential for Cupid plc.
"We are confident that, through a combination of our experience in online dating marketing and the support and local knowledge of the team in Rio de Janeiro, we can continue to improve these sites' performance."
The Brazilian online dating market has potential for growth with an estimated 62 million single people in the country.
The previous owner of the Brazilian sites, Edgard Nogueira, will work with Cupid for the next six months.
A total of £0.35m of the purchase price is due within two weeks with the remainder due if business targets are reached over the next six months.