Edinburgh business leader Ron Hewitt to step down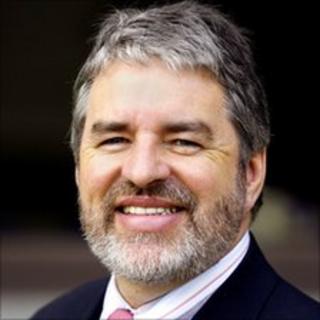 The chief executive of Edinburgh Chamber of Commerce, Ron Hewitt, is to stand down after six years in the post.
Mr Hewitt said he was leaving at the end of the year in order to pursue other business interests.
The chamber said it would now begin the process of choosing a successor.
Mr Hewitt, who joined the chamber as chief executive in March 2005, started his career as a teller with the Clydesdale Bank in Glasgow.
Over time, he became director of operations at RAC Motoring Services, managing director of Kwik-Fit Insurance Services and managing director of Autosave Club at Kwik-Fit Holdings.
He left Kwik-Fit in 2002 to "retire" to Provence in France, where he set up and ran a residential property development company.
He returned to Scotland in 2005 to take up his current role with the chamber.
'Tremendous ambassador'
The business organisation praised Mr Hewitt as a "tremendous ambassador" for the city.
Chamber president Robert Carr commented: "Ron has led the chamber with great energy and has proved himself to be a passionate campaigner for our members and business.
"He remains passionate about the chamber movement but now wishes to pursue other business interests.
"His term of office will be associated with growth in the chamber's membership, its reputation and its achievements, culminating in the UK Chamber of the Year Award in 2010."
Mr Hewitt said: "I've been totally devoted to Edinburgh Chamber of Commerce for over six years.
"In that time we've made great advances and I'm proud of what we've achieved together.
"However, from time to time, opportunities have come my way which I have had to decline because of my chamber commitments."
He added: "Now is the time for me to explore these opportunities and by announcing the time of my departure now, the board has the opportunity to recruit my successor."