Battle continues for medical firm Axis-Shield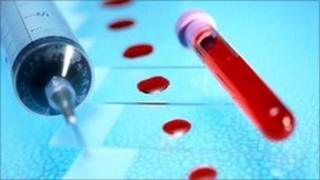 The Dundee medical group Axis-Shield has said it is "disappointed" that the American company Alere has failed to raise its offer for the firm.
Alere has bid 460 pence-per-share which Axis-Shield has dismissed as "wholly inadequate" and said shareholders had refused to back the deal.
The Massachusetts firm said that since its initial offer there had been "persistent negative economic news".
It warned investors that Axis-Shield's share price could fall further.
Alere said since its offer in July the Scottish company's share price had dropped by about 20%.
It warned by the time of the October deadline for offers there was a "strong possibility" that Axis-Shield's share price could fall "significantly below its current share price, particularly as no other potential bidder has announced its interest publicly".
Alere has also lowered its acceptance threshold.
It had originally set 90% acceptance as a condition for its bid but now said it required more than 50%, leaving it with the option of becoming a majority shareholder in Axis-Shield.
Axis-Shield which makes a medical testing product for diabetes, branded Afinion, and another product for rheumatoid arthritis, has stood firm in the face of the offer.
In a statement to the stock exchange it said: "The board has been more than willing to engage with Alere if Alere were to put a proposal to the board that fairly reflected the fundamental value of Axis-Shield. To date, no such proposal has been received from Alere."
It added: "The company has made excellent progress in the first half of the year and is on track to deliver for the second half of the year."