Cupid named Scotland's fastest-growing technology firm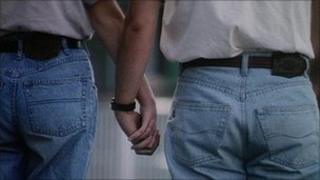 Online dating firm Cupid has been named as Scotland's fastest-growing technology business.
The Edinburgh-based company was ranked 19th by accountants Deloitte in a list of the UK's 50 fastest-growing technology firms.
Cupid has grown by 1,317% over the past five years, driven by an aggressive international expansion strategy.
The dating firm is now trading in 39 countries around the world and 53% of revenues are generated outside the UK.
Three other Edinburgh companies made this year's list - travel search site Skyscanner (27th), software company DEM Solutions (35th) and semiconductor, components and electronics firm Reactec Ltd, which entered the list at 48.
Mike McGregor, from Deloitte, said: "The 2011 Deloitte Fast 50 shows that tremendous growth rates are still possible, with internet and software sectors showing particular strength and making up over half (56%) of the companies in the Fast 50 ranking."
Cupid chief executive Bill Dobbie said the challenge now was to sustain the dating firm's aggressive growth rate.
He added: "We have successfully entered a number of new overseas markets in the past 12 months, and have the capability to win reasonable market share in each of these new countries. This will sustain our ongoing growth."
This year's overall UK winner was London-based trading technology firm Fixnetix, with a growth rate of 24,557% over the past five years.
The UK Deloitte Technology Fast 50 initiative ranks UK high-growth technology companies based on percentage growth in stated revenue over five years.