Ofgem approves Shetland power project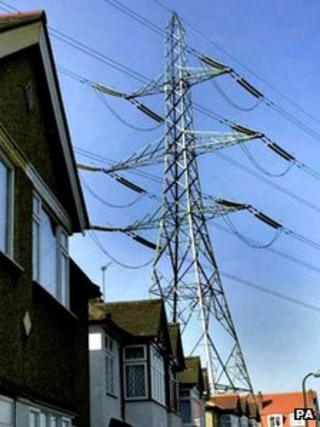 Power firm SSE has been cleared to launch a £34m project which could transform Shetland's electricity network within the next few years.
The Northern Isles New Energy Solutions (Nines) project is designed in part to allow more small-scale renewable generators to connect to the grid.
The scheme includes installing "smart" storage heaters and hot water tanks in up to 1,000 homes.
It has been approved by regulator Ofgem, which is also providing funding.
SSE said the move could help "balance" the electricity network.
A new electric boiler is also expected to be added to the existing district heating system and a giant 1MW battery, part-funded by the Department for Energy and Climate Change, will be installed at Lerwick Power Station.
The firm claimed the project would "revolutionise" Shetland's electricity distribution system, helping it to handle fluctuations in demand.
The Nines project was one of two SSE schemes approved by Ofgem - the other being the New Thames Valley Vision.
That project aims to prepare the local low voltage network for changes that lie ahead as more people adopt new technologies for generating electricity.
The projects are part of a drive by Ofgem to help local power networks become smarter. The money comes from Ofgem's £500m Low Carbon Networks (LCN) Fund.
The LCN Fund was established as part of the current price control regime for electricity distribution network operators (DNOs) which runs from April 2010 to March 2015.
'Revolutionising' grids
Scottish and Southern Energy Power Distribution (SSEPD) managing director Mark Mathieson said the two projects had the potential to revolutionise the way in which distribution network operators utilised their existing networks.
He added: "They will allow us to anticipate, understand and support behaviour change in individuals, small businesses and larger companies, to help us manage our networks more effectively as the UK leads towards a low carbon economy."
Rachel Fletcher, from Ofgem, commented: "Britain's energy grids need to undergo a revolution in how they are run so they can connect more renewable generators and a range of low carbon technologies.
"Lessons learnt from the projects will be shared with all network companies and other interested parties.
"The aim here is to ensure the networks do not hold up the decarbonisation of our energy use, and that the cost of the transition is kept as low as possible for customers," she added.