Aberdeen Asset Management shrugs off market woes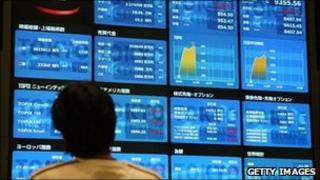 Investment firm Aberdeen Asset Management has seen clients pull out money from the company but has still reported a sharp rise in profits.
Pre-tax profits for the year to the end of September rose 44% to £302m.
However assets under management fell to £169.9bn from £178.7bn.
Martin Gilbert, chief executive of the group, said: "This an excellent set of figures, particularly at a time when volatility and uncertainty continue to depress financial markets."
He added: "We remain committed to growing the business organically and focusing on operational excellence.
"This approach has seen us strengthen our balance sheet considerably, and position the business to perform in these demanding economic conditions.
"Our investment teams continue to perform well on behalf of our clients and demand for our core products remains strong."
The profits were ahead of what had been expected and shares in the company rose on the news.