East Kilbride shop fitter Nabco acquired by directors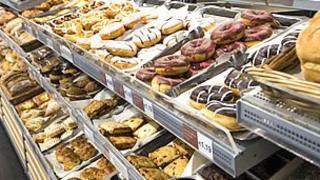 East Kilbride-based shop fitter Nabco has been acquired in a management buy-out (MBO) by the company's two original directors.
Nabco managing director Jim Millar and director Alex Perrie owned 10% of the firm and bought out the remaining 90% from a holding company in St Albans.
The transaction was led by accountants and business advisers PKF.
Nabco was founded 11 years ago and employs eight staff plus subcontractors.
The business has a turnover of £2.5m per year and specialises in the food sector, convenience stores and garden centres with customers including Scotmid, Bookers, Klondyke Strikes garden centres, Arcadia Group and Semi-Chem.
Mr Millar commented: "We have always been ambitious for the business and felt that it could expand with the right investment, knowledge and experience of the marketplace.
"I think that we have a have a well-established business with a strong client base and the MBO will allow us to expand our range of products and develop markets which wouldn't have been possible under the previous owners."