CBI Scotland urges ministers over economy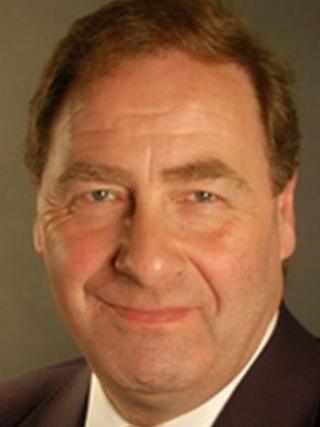 Business leaders have urged the Scottish government to "sharpen up its act" over the economy.
CBI Scotland director Iain McMillan claimed the country was emerging from the economic slump more slowly than the rest of the UK.
He argued higher public spending had helped keep the Scottish economy "more buoyant" during the downturn.
But he added the SNP administration "must create the conditions in which Scotland can move forward".
In his New Year message, Mr McMillan said the government must direct its entire energy to rebuilding the economy.
He recalled that in 2007 ministers had pledged to raise the rate of Scotland's economic growth to the UK level by 2011.
But he claimed that target was now likely to be missed, with Scotland's growth rate this year estimated at about half the UK level.
He told BBC Radio Scotland's Good Morning Scotland programme: "So sharpening its focus on the economy must be the Scottish government's number one priority."
The CBI Scotland director said public sector spending had "managed to keep the economy more buoyant than the rest of the UK during the depths of the recession in the late 2000s".
However, he continued: "Going forward from there, there is less public money to spend and what we are finding in Scotland, I think, is that the suppression of spend there is resulting in Scotland coming out of the economic downturn at a slower rate than the rest of the UK."
'Less dynamic'
He also said that the private sector north of the border was "not as dynamic" as the rest of the UK and "does not occupy as large a proportion of the economy as it does south of the border".
Mr McMillan said he accepted areas of the Scottish economy had been performing very well.
He added: "Because I am urging the Scottish government to sharpen up its act and do even better shouldn't be regarded as a blanket criticism of everything they have done in the past.
"On the contrary, I think the Scottish government in many areas has done very well, but they need to do better."
Finance Secretary John Swinney said on Wednesday key sectors of Scotland's economy had performed well this year, despite the economic turmoil in Europe and beyond.
However, he also stressed economic recovery was still fragile, adding the Scottish government "must redouble" efforts to strengthen sectors such as tourism, energy, financial services and food and drink, in the coming 12 months.
The finance secretary said the SNP administration was "using all available levers to stimulate growth across Scotland", adding its economic strategy "outlined actions to drive sustainable growth and develop a more resilient and adaptable economy".