Strathclyde law course first for family firms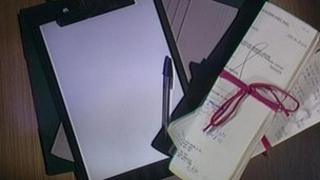 Strathclyde University is launching the UK's first course teaching legal services and advice for family businesses.
The course will cover legal issues surrounding start-up, growth, succession and transfer of ownership.
Resolution of disputes and mediation will also feature on the course.
The Scottish Family Business Association (SFBA) has estimated 50% of Scotland's private sector workforce is employed by family businesses.
Prof Leo Martin, from Strathclyde Law School, said: "Family enterprise makes a vast contribution to the economy, not only through small-scale businesses but also major names in fields such as food, motoring and haulage.
"However, having a family influence in a business can make it quite different to those which have mainly commercial and corporate considerations."
He added: "This makes it essential for them to know about how the law can support their interests and about the legal pitfalls they could face."
SFBA chief executive Martin Stepek said: "The launch of the family business law elective is another significant step to creating in Scotland a culture of highest-level service to family enterprises that I hope one day will be the envy of the world."
About 40 students have already signed up to take the class, which forms part of Strathclyde's Postgraduate Diploma in Professional Legal Practice.
It complements a class on family business theory and practice, run by the Hunter Centre for Entrepreneurship in Strathclyde Business School.