Patent firm Murgitroyd looks to develop network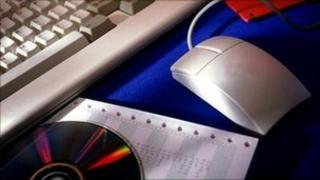 Patent and trademark specialist Murgitroyd has said it plans to continue developing its worldwide network of offices after reporting a rise in revenue and profits.
The Glasgow-based firm saw turnover rise by 13% to a new high of £18m for the six months to the end of November.
Profit before income tax increased by 23% to £2.21m over the period.
The group runs 15 offices in eight countries, and recently expanded its presence in Munich, Germany.
It also reported an increase in business generated from the US, after opening a new business development office in San Francisco in May 2011.
The group's IP (Intellectual Property) portal service also performed strongly.
Murgitroyd, which specialises in registering and protecting intellectual property through patents and trademarks, said its results justified the group's continued investment in business development and fee-earning capacity throughout the economic downturn.
It added pre-tax profits were boosted by a particularly strong second quarter and reflected tight control of costs.
'Delivering growth'
Group chairman Ian Murgitroyd said: "I am pleased to report that Murgitroyd has continued to deliver growth, with an increase in turnover and profitability for the 11th consecutive interim period.
"We are confident in Murgitroyd's ability to progress despite the macro-economic factors at large, but for the same reason we remain cautious.
"Alongside cost management, direct business development and client servicing remain key priorities for the group going forward."
Last September, Murgitroyd announced it was considering embarking on the acquisition trail.
Chief executive Keith Young said on Tuesday the company was still keen on making acquisitions, if the circumstances were right.