Deals website Negotiate Now to create 100 jobs in Glasgow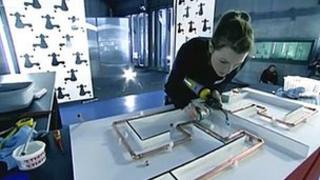 An online discount deals company is planning to expand its business and create up to 100 new jobs in Glasgow.
Negotiate Now is a website for businesses and contractors, designed to offer bargains to local customers.
Most of the new jobs in the east end of the city will be in telesales, although others will be created in IT and in business development.
The company's expansion includes the launch of a new business support arm, Business Growth Now.
Negotiate Now is one of a growing number of sites which offer discounts on things like eating out, clothes and flights.
However, it also features reduced prices in home services and repairs by tradespeople, such as plumbers and electricians.
Stephen Lyall, the managing director of both companies, said: "We are delighted to be able to announce the creation of 100 new jobs and I am keen, where possible, to recruit from the ranks of the unemployed.
"We are willing to provide training, with help from public sector partners, where possible to give a chance to those who have not been lucky enough to find work in the past, or who have been out of work for some time."