Melrose Resources swings to profit with Bulgaria boost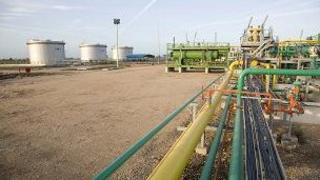 Oil and gas explorer Melrose Resources swung in to profit last year and said it expected a strong 2012.
The Edinburgh-based company said profit after tax reached £32.4 m ($51.6m) in 2011 compared to a loss of £7.34m ($11.7m) in the previous year.
Revenue increased by 21% on the previous year to £182m ($291m).
The company which operates in Bulgaria, Egypt, Turkey, Romania and France said it was helped by increased prices of gas in Bulgaria and high oil prices.
Bulgaria, which accounts for 40% of the company's revenue, has raised gas prices by 12.7% from 1 April to reflect higher prices of alternative fuels on international markets.
The company said it would look to buy assets in the Middle East, North Africa and western Black Sea regions.
Melrose Resources said it expected 2012 average production of 28 million barrels of oil equivalent per day (boepd).
Average production in 2011 was 34.3 million boepd on a working interest basis.
Executive chairman Robert Adair said: "Melrose achieved excellent financial results in 2011, underpinned by production from the new Bulgarian and existing Egyptian fields and strong commodity prices."
He added: "This has driven some outstanding financial performance, allowing us to retire a significant proportion of the company's debt and reduce financial gearing.
"With our positive outlook for 2012, we have recently set a new target to reduce gearing to around 60% by the end of this year."