Buccleuch Group returns to profit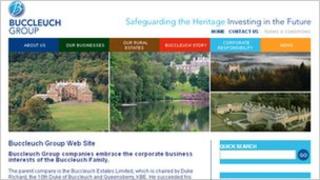 The Buccleuch Group, including one of Scotland's largest estates, has returned to a modest profit after hitting severe financial difficulties.
The property and agriculture enterprise is headed by the Duke of Buccleuch and Queensberry, who owns land across southern Scotland.
It turned a profit of £700,000, compared with losses of £5.6m last year.
In 2008, it reached losses of £18m on turnover of £65m.
Property impairment charges still weighed on the balance sheet for the year ending October 31 2011, with valuations taking £4.7m off its assets.
The Buccleuch Group shifted business strategy after hitting big losses, with more focus on commercial property, biomass energy and tourism.
In the financial year 2010-11, it supplied a 1.5 megawatt biomass steam boiler to the National Health Service in Aberdeen.
The group ended direct management of 2,500 acres of farmland, and returned it to tenant farmers.
It also closed its meat processing plant in Castle Douglas, with the loss of 35 jobs, and moved that work to Midlothian. That followed the sale of its animal feed retailer and animal supplements business.
Chief executive John Glen, who joined the Edinburgh-based company in 2008, said the latest results were "encouraging".
He said: "Our strategy has resulted in substantial debt reduction and a return to profit after three very challenging years."
He said the commercial property market remained "largely moribund", though there was one buoyancy in central London residential, and in Aberdeen, "and the Buccleuch Property Investment portfolio held up well".
He added: "We have continued to invest further resource in our hospitality and tourism, where our unique combination of natural and heritage assets can provide visitors with a range of exciting and stimulating experiences."