Agency to invest £190m in Highlands and Islands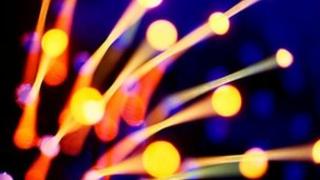 Highlands and Islands Enterprise (HIE) has announced plans to invest at least £189m in the area over the next three years.
The development agency said it would use the cash to grow key economic sectors and address challenges facing "fragile areas".
Plans include supporting the roll-out of superfast broadband throughout the area.
The measures are part of HIE's three-year operating plan to March 2015.
The overall plan comprises £145.2m of baseline funding from the Scottish government, anticipated income of £15m from the European Union, capital receipts of £12m and revenue receipts of £17.4m.
HIE will focus its activities around four priorities, which include developing growth sectors and supporting businesses and social enterprise "to shape and realise their growth aspirations".
The agency aims to help the Highlands and Islands create or retain between 700 and 900 jobs each year between now and 2015, including 100-150 in fragile areas.
Major projects
It will also invest in major infrastructure projects, including the provision of superfast broadband, the development of marine leisure and fisheries facilities in Lochboisdale in the Outer Hebrides and the regeneration of John O'Groats.
HIE chief executive Alex Paterson said: "With the security of knowing our baseline budget from the Scottish government for the next three years, we've been able to plan ahead with confidence.
"We'll have a strong focus on developing the sectors the Government Economic Strategy has identified as critical for Scotland's economic growth - energy, life sciences, creative industries, food and drink, sustainable tourism, financial and business services, and universities."
He added: "At the same time, HIE's unique integration of community and economic development powers gives us the ability to pursue opportunities and address challenges affecting our fragile areas in particular."