International launch for Scottish social network Kiltr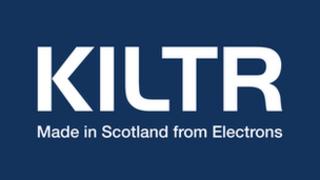 Scottish social network Kiltr is to be launched internationally at an event in New York.
The network is aimed at Scots and the Scottish diaspora around the world.
A launch event will be held in Manhattan during Scotland Week 2012.
Built around the annual Tartan Day celebrations in the USA and Canada, Scotland Week is a programme of business, political and tourism engagements aimed at promoting Scotland.
Kiltr's launch event will include a panel discussion on the next wave of social networking, chaired by Scottish singer and writer Pat Kane.
Kiltr co-founder Brian Hughes said the network had been built to appeal to the millions of people with Scottish heritage all over the world.
He added: "We know that Scotland holds a special place in the hearts of millions of people all across the globe.
"Through Kiltr we're providing a place for those people to connect, to find and share news, views and great Scottish content, to build friendships and business relationships that will be vital to Scotland's future, commercially and culturally."
Kiltr's creators said they hoped the Scottish network would be the first of many to be built on their technology platform, "diaspora networks".
Glasgow-based Kiltr has existed for several years but the international launch marks an expansion of the site, following about £1m of investment from a range of sources, including the Scottish Investment Bank.