Firm predicts riches from gold mine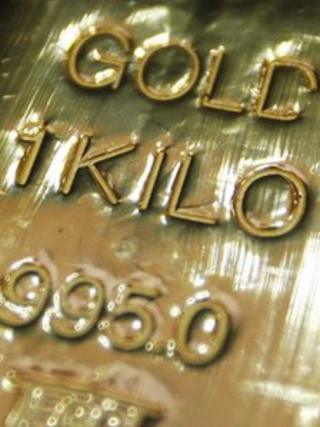 Mining company Scotgold Resources has predicted that its Cononish mine near Tyndrum could generate £65m in pre-tax cash flow over its lifetime.
The calculation is based on current gold prices and would mean the payback on the investment would take 18 months.
The firm expects to start development later this year and said discussions on financing options were "ongoing".
A preliminary assessment predicts the mine will produce 21,000 ounces of gold and 74,700 ounces of silver a year.
Using the base gold price, the project would generate £23.4m.
Scotgold chief executive Chris Sangster said: "The results from the updated study clearly demonstrate the viability of the Cononish project."
He added: "The results underpin Scotgold's intention to proceed to a production decision as soon as possible, subject to securing financing."
The company was awarded formal planning permission to mine for gold and silver in Loch Lomond National Park earlier this year.
It recently found evidence of platinum at the site.