Merchant House Group suspends share trading for solvency checks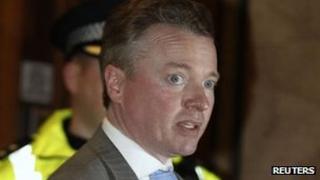 A finance company with close links to Rangers chairman Craig Whyte has suspended trading in its shares, while it runs checks on its solvency.
Merchant House Group, in which Mr Whyte's investment firm is a major shareholder, made the announcement to the London Stock Exchange.
Directors asked for the suspension while they determine whether its working capital is adequate.
The company suffered a blow from the collapse of Pritchard Stockbrokers.
Mr Whyte was board secretary of Pritchards, which is based in Bournemouth.
Merchant House has had significant investment funds frozen by administrators for Pritchards.
A statement to the market on Friday said: "The board of Merchant House Group announces that it has requested the temporary suspension of its shares from trading on AIM pending the outcome of a review of its financial condition with a view to determining whether or not it has sufficient working capital for its present requirements."
Merchant House Group has temporarily suspended share trading in recent weeks, after admitting that it had distributed new shares without telling the market.
Some of these shares, in a capital-raising exercise, were not distributed, after pledged funds were not delivered.
Following the dilution of the shareholding, Craig Whyte's Liberty Capital remains the biggest single shareholder, with 11% of the company.