HSBC to shed 130 Scottish posts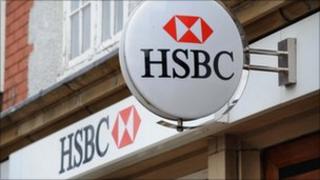 HSBC has confirmed that it is to cut about 130 jobs in Scotland as part of its global cost-cutting plans.
The bank said the posts would go from its call centres in Edinburgh and Hamilton.
Mainly senior and middle management positions will be affected.
HSBC employs a total of about 3,000 people at several Scottish call centres and in back office processing roles, but it has few branches north of the border.
The job losses are among more than 2,200 posts which HSBC said it would shed in the UK.
More than 3,100 posts are being closed but the bank said that new roles were being created as well, which would result in 2,217 staff leaving.
The move, which had been expected, is part of 30,000 job cuts the bank is making worldwide by 2013 as it looks to save $3.5bn worth of annual costs.
The Unite union said it was outraged and would campaign against the cuts.