Cash lift for Scottish first-time buyers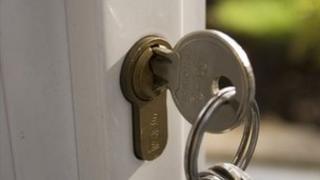 War veterans will be among those to benefit from extra cash for schemes aimed at helping first-time buyers, the Scottish government has said.
It is injecting a further £13m into shared equity schemes designed for people who would not otherwise be able to afford to buy their first home.
Priority groups eligible to apply for cash include members of the armed forces and veterans.
Partners of service personnel killed in action can also apply.
The schemes, which are part of the Scottish government's Low-cost Initiative for First Time Buyers (Lift) , are open as well to people who rent a property from either a council or housing association.
They allow successful applicants to use shared equity to purchase a home from a housing association, private developer or on the open market.
Under one of the schemes, a buyer takes a majority share in a property while the Scottish government pays the rest. When the property is sold, the government receives the value at the time of sale of the percentage equity stake it originally funded.
Housing Minister Keith Brown said: "With mortgages harder to access, we are committed to doing all we can to help people on low to moderate incomes across Scotland get on the property ladder where this is affordable for them.
"These schemes also help our brave armed forces and veterans secure a roof over their heads.
"It is important that people who have served this country with distinction should have access to this type of assistance."