Edinburgh-based online identity firm MiiCard secures funding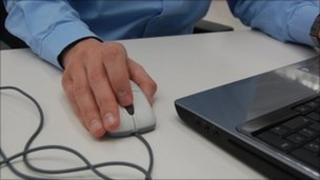 Edinburgh-based online identity verification service MiiCard is looking to expand into the US after securing £1.6m in seed funding.
The company said the cash would enable rapid growth in a range of markets including financial services, social networking, ecommerce and dating.
The angel and venture capital came from a mix of investment groups.
MiiCard said its "digital passport" addressed growing global demand for ways of proving identity purely online.
Both the UK and US governments have launched initiatives to tackle the issue, with the UK Identity Assurance Programme and the National Strategy for Trusted Identities in Cyberspace (NSTIC) in the US.
Level of trust
MiiCard chief executive James Varga said: "Now, more than ever, we are seeing a huge amount of activity in the marketplace around online identity and trust.
"With MiiCard we can create a level of trust that currently does not exist online, and dramatically change the way we transact on the internet."
In an earlier funding round, MiiCard - which was founded last September - raised more than £500,000 from investors, including IQ Capital and Par Equity.
Both companies have reinvested in this round and have been joined by New Wave Ventures.