Aberdeen Asset Management sees return of risk appetite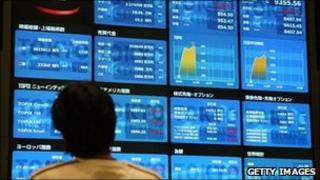 Investment firm Aberdeen Asset Management has reported a return of investor appetite for risk assets which has helped boost profits.
The company which is based in Aberdeen made pre-tax profits for the six months to the end of March of £162.2m - an increase of 14%.
Assets under management also increased to £184.7bn - a rise of 9%.
Aberdeen's chief executive Martin Gilbert warned that global economic conditions remained uncertain.
He added: "Nevertheless, we remain confident that our long-term investment philosophy and process, coupled with the scale and diversity of our business and financial strength, leave us well placed to meet the expectations of our investors."
Mr Gilbert told BBC Scotland: "It's really the equity division where we're seeing the biggest growth, especially people trying to put money into emerging markets and Asia."
Mr Gilbert confirmed he had written to the board of the Dundee firm, Alliance Trust, offering to manage its £2.1bn investment fund.
Alliance Trust has faced claims that it has underperformed and calls for it to outsource the management of its fund.
Mr Gilbert said: "All that I've said is if the board ever do make a decision that they want to want to outsource the management of the assets, which by the way the bulk of investment trusts do, we would be very interested in pitching for that business."
He added: "I am very concerned is that if it is outsourced that it stays in Scotland - that would be my main driver for offering to take over the management."