New business falls 12% at Scottish Life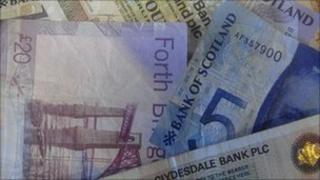 Scottish Life has reported a 12% decline in new pensions business in the first quarter.
The Edinburgh-based company, which is a division of Royal London Group, saw new business fall from £615m to £542m.
Scottish Life said group pensions were 11% down on last year, when the firm benefited from one large scheme.
Stripping out the effect of that scheme revealed underlying growth of 16%. With individual pensions, new business in the drawdown market was 27% lower.
Royal London said the market had been affected by the reduction in maximum permitted income, as well as a cautious approach from advisers in light of continuing uncertainty about the performance of equities.
Royal London divisions Bright Grey and Scottish Provident reported a 45% increase in new business, with the group pointing to the success of campaigns to help independent financial advisers increase their protection business.
Overall, Royal London saw a 10% decline in new life and pensions business in the first quarter.
'Difficult conditions'
Group chief executive Phil Loney said: "Market conditions generally remain uncertain and difficult in 2012, with some growth in group pensions, individual pensions slowing and the protection market flat.
"Group pensions new business was once again good, though with a very strong prior year comparator, which included one very large scheme.
"Overall, our expectation is that we will have broadly maintained market share in pensions."