Claims invited against Glasgow stockbroker DSL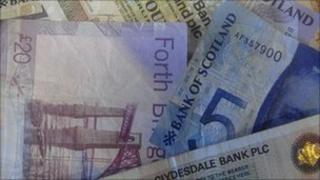 Compensation claims are being invited against a Glasgow-based stockbroker which collapsed last month.
The Financial Services Compensation Scheme (FSCS) said Direct Sharedeal Limited (DSL) had been declared in default for compensation purposes.
Administrators were called in on 12 April and were subsequently appointed liquidators of the firm.
FSCS said some DSL customers could have claims relating to shares or contracts for difference (CFD) investments.
The scheme will also be contacting all customers who previously registered a claim with the firm's liquidators, inviting them to make a claim.
FSCS can pay up to £50,000 in compensation per eligible claimant.
In 2010, the Financial Services Authority (FSA) fined DSL £101,500 after its appointed representative, First Colonial Investments (FCI), used misleading sales pitches which failed to set out the risks of buying penny shares.
DSL, which specialised in spread betting and share dealing, failed to ensure FCI was providing customers with accurate and sufficient advice to make informed decisions about whether to invest in penny shares.
The FSA investigation found FCI's sales "showed scant regard for their customers".