Vote on proposed Lees Foods management buyout postponed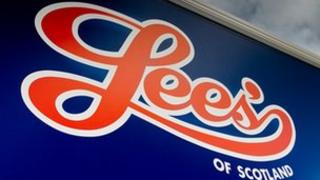 Confectioner Lees Foods has postponed a vote on a proposed management buyout of the company, following concerns raised by some of its small shareholders.
Stakeholders were due to meet on Tuesday to vote on the £5.6m bid by the firm's directors.
But the company confirmed a planned court hearing and a general meeting had been adjourned until 22 May.
The move will give shareholders more time to consider Lee's annual results, which were released earlier this month.
They showed the firm made £1.09m last year with sales up 8.9% to £20m.
The postponements followed complaints made by some small shareholders to the Takeover Panel over the handling of the proposed buyout.
They are concerned that the 230p-a-share deal recommended independently by broker Shore Capital considerably undervalues the company.
Offer 'inadequate'
Shareholder David Stredder, who is also a director of investors' group ShareSoc, said he was confident there was sufficient support from other shareholders to block the bid.
He said: "The original offer that came in a few weeks ago from the Lees Foods directors, and that included all the directors, we as a group of smaller shareholders just felt was inadequate and did not even fairly value the company in which we all invested."
In announcing the postponement of the court hearing and general meeting, Lees said: "Notwithstanding these adjournments, the company still expects that, subject to the requisite approvals being obtained at the adjourned meetings and the sanction of the court, the scheme will be implemented on 12 June 2012."
Lees Foods is the owner of Glasgow-based Waverley Bakery, which makes a range of wafer products under the Carousel brand.
It also owns Lees of Scotland, which makes teacakes, meringues and seasonal biscuits from a factory in Coatbridge.