Eye testing firm Optos sees sales soar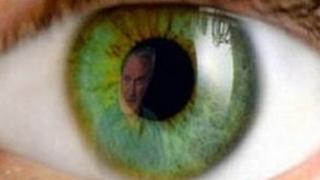 Fife-based retinal imaging company Optos has reported a rise in sales and profits in the six months to 31 March.
The firm said total revenue increased by 47% during the period to £54m and pre-tax profits, before exceptional items, were up 77% to £4.3m.
The Dunfermline company sells eye-testing machines that can detect high blood pressure and some cancers.
Its newly developed scanner, Daytona, was recently cleared by regulators in the US.
The ultra-wide field retinal scanner is much smaller than the company's alternative devices.
The chief executive of Optos, Roy Davis, said: "We have delivered continued good financial results whilst investing materially in the future of the business.
"Daytona was successfully launched on time and we have secured 350 initial orders for this ground-breaking device."