Soft drinks maker AG Barr defies downturn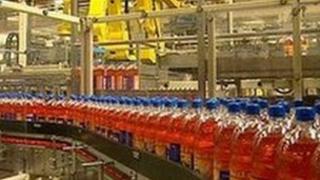 The maker of Irn Bru and other soft drinks has increased sales so far this year.
AG Barr said sales rose by 4.3% in the three months from February to end of April compared with 2011.
This was despite bad weather in April, weak consumer spending and "the challenging soft drinks market in general".
The Cumbernauld-based group said it expected costs to continue to rise this year.
However, in its latest statement the company said "management actions to mitigate the impact on margins are well underway with pricing changes completed and additional efficiency plans in place to support our longer term cost control actions".
AG Barr said it had invested in marketing across its core brands including its first television advertising campaign for the Rubicon brand which it bought in 2008.